Last October 30, I've been craving fried chicken so much and I feel too lazy to go out to buy one. So I checked
Max's Restaurant Online
and see if something may appeal to me. And indeed, I added Max's regular fried chicken in my tray and checkout. Just few minutes later, I received an e-mail that they are processing my order and I should expect a call from one of their representatives.
After more or less, 20 minutes I did received a call saying that they won't be able to deliver my order since it didn't reached Php. 1,000 in total. I was a bit disappointed because they didn't say in their website that they required a minimum amount for them to deliver the order. But anyway, I dressed up even though I feel really lazy that day and went to Max's branch in my area.
My online orders:
> Max's Banana Ketchup = Php 27.50
> Max's Chicken Burger with Cheese = Php 97.90
> Regular Fried Chicken (Whole) = Php 438.90
Total amount = Php 564.30
I told them that I would pick my order around 4:30 in the afternoon. When I get there, a crew asked me what she can do for me and I told her, I was there to pick up an online order and she guided me to a counter. The lady in the counter asked for my I.D. and showed it to her, after looking at it she then gave me a few papers/receipt to sign and so I did and I got my order. That was quick than I expected! :)
Max's Regular Fried Chicken and Banana Ketchup
I was so happy to see that they included Max's chips even though it wasn't in my order. I was pretty disappointed with the chicken's size though. I ordered a regular chicken and the picture of the chicken in their website is bigger than the one I got in my box. Good thing though, the taste is excellent and didn't disappoint!
Bitin nga lang!
Max's Chicken Burger with Cheese
Oh boy! I can't help but to close my eyes while eating the chicken burger with cheese from Max's! It made me want to do an air punch but that would be an awkward thing to do in a crowded food court at the mall. Hahaha. The coleslaw, the chicken patty, the cream (or mayonnaise) and the cheese is such a good combination inside my mouth. The chicken burger's price is so worth it!
I wish the regular fried chicken is much bigger than it really is though. I would still order in Max's Restaurant Online anyway. I would make sure that next time, I'd reach their minimum amount for them to deliver it in my door. :)
I'd give it
4.5 out of 5
as my ratings for my overall experience with them.
I hope more restaurants or fast food chains will offer delivery from online orders here in my city; Butuan.
My share for: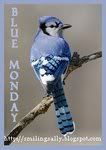 comments