Others may find it really annoying and boring being in school during school days, but not me. I always find school amazing and fun. I love learning new things everyday there and being around with my friends, of course.
I even decided to become a teacher, before. But that dream changed when I find new interesting things that took my whole attention into it. Anyhow, I love being always in school minus the dancing and singing subject!
I never like Math but I miss answering the formulas.
If only my family is financially stable, I wouldn't be able to stop from schooling. Since I am the
eldest
, I need to sacrifice and let my younger siblings continue their studies instead of me.
Last year, I enrolled as a BSIT (Bachelor of Science in Information Technology) student but I only lasted for two months since financial problems got bigger and bigger and I couldn't stand seeing my parents getting in an argument because of it.That's why I decided to stop and just continue working online. I miss wearing my uniform!
My girl friends.
I'm trying hard to work this time so by June I can go back to school. I just wish I'll be able to earn enough so I can really go back! My batch mates are all in 3rd-year college now in their respective courses and here I am, a soon-to-be freshman again.
This will be my share for this week's: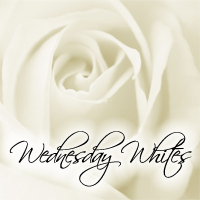 comments