Happy Monday everyone. I hope that the weekend was great for you, it was partly awesome for me because I was
out from the hospital
, thank God! :)
Anyway, as I was browsing my
Facebook
account I found the pictures when I was doing some tour guiding stints earlier this year. What a great experience it was!
Behind me is the Enchanted River.
Yes, that's me (I know, I am fat) and behind me is the
Enchanted River
. It is so blue, so clear, so cold and just amazing. Especially during 12:00 pm, the fishes comes out when they play an operatic kind of music and they feed them. The river must be cleared and there should be no people in there during the feeding time. If by any chance that you missed the feeding time, you can always request the staffs to play the music and feed the fishes but, you have to pay for the food that they'll give to the fishes. It's just so enchanting to see!
At the Hagonoy Island (part of the Britannia Group of Islands)
My favorite part of the tour is the island hopping in
Britannia Group of Islands
. Seeing the clear sea, the powdery white sand islands is just so relaxing. I don't even wanna go home.
Do you want to visit these places too? Sure! You can
contact me
right away or you can also visit the
Bislig Tours
website for more information.
You may also like our Facebook page:
This is my share for: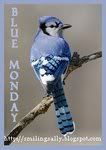 comments