Most of my readers know I build websites and blogs. Blogs and website are quite different in many things. In a website, especially the static ones, you don't need to update it regularly, you just need to wait for it to make money in the various ads in there and just check/clean it when it has viruses and any other issues while in blogs, you need to update it regularly for your PR (Page Rank) to increase and gain viewership.
I'm so happy that I am now in the higher level in creating websites. I am honestly tired and confused creating websites and blogs in WordPress. Its too hard in WP to make a website static. So yea, I bought a software that is much cheaper than DreamWeaver and will let me create professionally-looking websites in just a snap! ;)
Since I haven't received my salary for last month yet, the $90 for this software is deducted in my next salary, obviously.
I'll surely have less sleepless nights now that I have this. Having enough sleep is what makes me happy! :))
My share for this week's: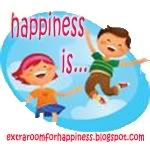 comments