Happiness is...
My family on my 18th birthday.
...being
alive
and
loved
all over again.
I couldn't be any happier.
Through the years
I've been ranting how life has been so bad to me but I'm glad I've made it this far with flying colors. I just suddenly feel being happy having the people around me and knowing they love me through thick and thin.
And also.. I am always thankful to God for always being the good listener I can always talk to and giving me the most wonderful people in the world!
"Your time is limited, don't waste it living someone else's life. Don't be trapped by dogma, which is living the result of other people's thinking. Don't let the noise of other's opinion drowned your own inner voice. And most important, have the courage to follow your heart and intuition, they somehow already know what you truly want to become. Everything else is secondary."
- Steve Jobs
Linking this up to: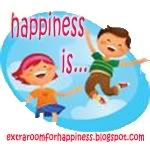 comments