Hey everyone! :) Happy Monday to all! I feel a bit great today. I just got home from jogging with my cousins and its my first time to jog. Amazing feeling ever! I just realized that to gain the weight I'm aiming, I should at least do some sacrifices like this one (if it is considered as a sacrifice).
So, down to the title... Yes, it is already the 26th day of my
30 Days of Reflection
challenge and it says that I should post a picture that means a lot to me. Hmmm. What would I post? Everything that I have means a lot to me.
It is my work stuffs! Oh... I wouldn't be here, blogging without these. By the time that I got my very first computer, I have never ever thought that I will be working in the comfort of my home, full time! How cool is that? I am thanking God for everything. Without His words and guidance, I don't know where would I be
right now.
Without my computer(s), I wouldn't be able to buy the other things I own now. You? Which of your stuffs means a lot to you?
Linking this to: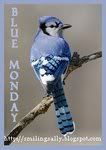 comments