As I am browsing my photos in Facebook, I can't believe I'm almost 18 and the last 17 years was like a roller coaster ride for me. Many changes has happened and I'm proud of myself I did pass all of 'em and through the years here I am, standing still. As the sayings goes;
"Experience is the best teacher."
I guess its true. I've learned a lot of things from it. I admit, I've regret some things that happened to me in the past but I've realized that those are the things that made me who I am today and I should be thankful.
Through the years, I stand still.


So, I'm kinda bored.. I will just add more photos of me from the past years. I would understand if you won't take a look in it. I even don't want to.. Its not a nice view, but still I'm sharing it! :) So, let's get started.
Here it goes:
I edited this photo way way back 2009.


Its the first time I wear makeup. Its our Acquaintance Party in high school.
Skipping class. We're in the house of my classmate. :P
After our High School Graduation.
2011; got a straighter hair.
Mid of 2011, hair getting a little curly and yes, gaining some weight too.
Trying to be pretty. :D
Just smile.
Trying a jacket in a fitting room. :D
Model?
Me with cousins. That's me in the middle. Yes, that's what I look like today.
Changes happens. Either good or bad, we should all be thankful for that. I can't believe how I transform from the past few years. From naive to not so naive. Thank God for that. :)
This is the song of my life:
My share for: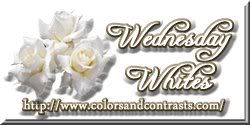 Would you guys mind liking my
Facebook Page?
comments