Would you believe that in my
18 years of existence
that I don't have a picture of myself with my own father? Not until this
New Year's
and yet, it was a stolen shot.
There are really times that I'm shy to ask my Papa for a picture with me. Silly, right? Yet, I'm so happy that I finally have a picture with my
dear father
. I have even made a poem for him.
"Every day the whole year through,
I feel grateful you are my father.
Some fathers don't have time for their kids,
But for you I'm never a bother.
You always make the effort to listen and share;
You're there whenever you're needed.
Because I know how much you care,
My problems are all defeated.
Dad, you are truly admired and adored,
And I hope you always know,
Your daughter's affection for you is strong,
And my love continues to grow."
I may not look happy in the picture but, deep inside my heart's partying.
This will be my first entry to: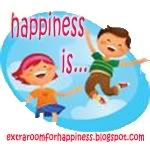 comments